Car Paint Protection & Correction CARINGBAH
The world of Automotive Finishing, Correction, Polishing, Cleaning, and Washing Services
You may not really be aware, but when it comes to car maintenance, cleaning and washing, there is something much beyond all of this. And if you want your car to be in pristine condition, then you need the touch of experienced cleaners who offer commendable vehicle and auto finishing services in the CARINGBAH and the Sydney, NSW areas.
Yes. Auto or car cleaning and finishing service do wonders for your car and if you add a paint protection film or get a paint correction or a polish service done, you can see the mesmerizing difference for yourself.
So, then what are you waiting for even? You should touch base with Dr Detail Premium Auto Detailing in the roundabouts of Caringbah 2229 to witness how your vehicle is transformed and given a nice facelift.
And in this connection, we do offer the following range of vehicle cleaning, finishing, washing, protection, and polishing, and finishing services in the Caringbah 2229 and Sydney, NSW areas: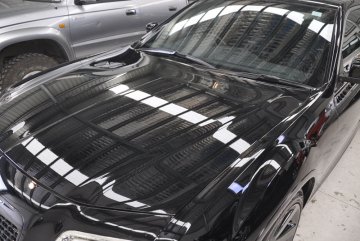 Car Paint Correction in Caringbah
Paint Protection in Caringbah
Paint Protection film in Caringbah
New car Paint Protection in Caringbah
Car polishing in Caringbah 2229
Car Glass Polishing in Caringbah
Mirror Finishing in Caringbah
Window Cleaning in Caringbah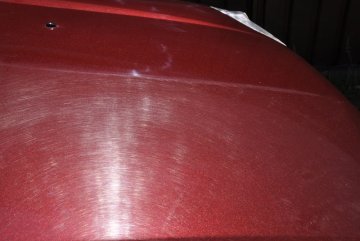 Now let's just delve a little deeper into what each automotive service is all about:
- Paint Protection
It is prudent to give your automotive a paint protection coat. This sealant will keep the cars paint from eroding and will also prevent it from wearing a jaded look and looking all faded.
- Paint Correction
To set right any imperfections in your vehicle or auto, paint correction is resorted to. And only if the imperfections are effectively cleaned out and removed, then this corrective procedure will give the cars surface, a nice clean shine to it.
- Paint Protection Film
Now you may or may not really be aware of PPF or the auto Paint Protection Film. The film is made from a thermoplastic substance, which is then applied to the cars surface. This majorly helps protect the car's paint from getting chipped or from any dirt or splatter affecting it any which way.
- Car Polishing
After a car wash and cleaning, a car wax or polish is applied. This definitely adds a layer of shine to the vehicle and not just this, it also gives the car a new look and offers good protection.
- Mirror Finishing
Mirror Finish is actually a type of cleaner or a glossy finish that gives the window and mirrors of a vehicle a shine that is eye-catching. With a mirror finish in use, any spots and stains are effectively removed and the car wears a nice, new look.
- Car Polishing
The car body is not the only thing that has to be cleaned and maintained. The car glass which includes the mirrors, windows, and windscreen too has to look clean and spot-free. Now, over time, if the window, mirror, or windscreen glass is not cleaned regularly, then the dirt build-up can cause scratches on the glass too. That is why for a good finish and upkeep, the glass is polished.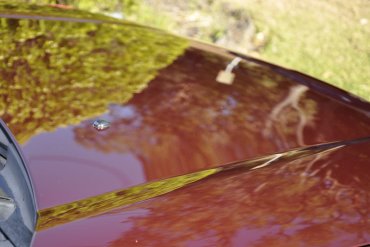 - Window Cleaning
A window wash and cleaning is also a must-do and falls under the purview of the car finishing service. An effective cleaner is applied on to the window glass and a microfiber cloth helps effectively clean and remove any dirt and stains on the car glass.
For your car- Dr Detail Premium Auto Detailing it is!
And if in the quest of the best car cleaning experts in the CARINGBAH area, you bump into Dr Detail Premium Auto Detailing then you are in good hands! Whatever it is, you seek, a car wash, cleaning, finishing, or a correction, our experienced cleaners will take care of it.
To know more write to us at enquiries@drdetail.com.au or speak to us on 0419 661 170.