Car Detailing Service in Castle Hill
Get pre sale detailing in CASTLE HILL by Dr Detail Premium Auto Detailing
The Car Detailing Professionals in Castle Hill 2154!
Are you in the know of this? That before you sell your vehicle or car, a pre sale detailing in Castle Hill or is good carry out? Or if you own a luxury car, a premium car detailing in CASTLE HILL should be undertaken. Yes. Before your automotive is delivered to you a round of pre delivery detailing is undertaken by the car retailer. Or, if you get a thorough engine bay steam cleaning in Castle Hill is done every once in a while, it really helps keep the engine in top-notch condition? Well, all of this and more can be discovered as you read on and get to understand the world of car care detailing in Castle Hill 2154.
If you want a rejuvenation of sorts and are really looking out for the best car detailing service in Castle Hill, Sydney NSW then in addition to that you may be seeking these services too-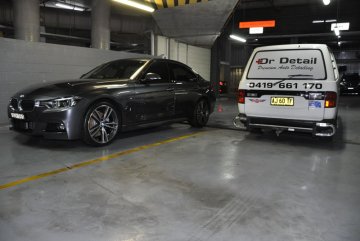 Car Interior Detailing in Castle Hill
Car Wash Detailing in Castle Hill
Car Paint Detailing in Castle Hill
Car Care Detailing in Castle Hill
Car Detailing Services in Castle Hill
Premium Car Detailing in Castle Hill
Pre Sale Detailing in Castle Hill
Car Seat Wash in Castle Hill
Engine Bay Detailing in Castle Hill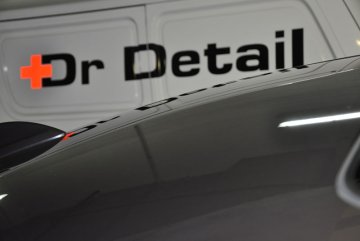 Then your quest has brought you correctly to Dr Detail Premium Auto Detailing services and our detailer in the Castle Hill, Sydney NSW areas!
The many Car detailing services in Castle Hill
Dr Detail Premium Auto Detailing- The car care specialists!
Auto Detailing
Auto detailing is carried out by a very experienced auto detailer. It is much more than a car wash and the finishing, cleaning and detailing is several notches higher and it is left looking spotless both inside and outside the automotive. It is a car detail rejuvenation of sorts.
Interior Detailing
Car wash detailing is divided into two parts, exterior and interior detailing. As part of interior detailing, it involves the cleaning and washing of the inner components of a vehicle. As in the plastics, vinyl, leather, trimming, and any natural fabric are cleaned by way of vacuuming and steam cleaning.
Exterior Detailing
Exterior detailing is all about giving the automotive its original sheen and shine, and restoring it to its original form. And as part of this, the windows, tyres, wheels and other parts of the car or vehicle is cleaned and washed.
Car Detailing
In order to rejuvenate the car, and bring it back to what it looks like in its original form, a step above a car washing is engaged in and this is car detailing. It is much beyond soap and water and wiping. A lot more products and techniques are employed in detail and all the nitty-gritty and little details are paid attention to and in all, the vehicle wears a nice sparkle, looking new and clean.
Underbody Steam Cleaning
Underbody steam cleaning is the act of cleaning the underside of the car to remove any dirt and restore the looks as when the car was new. This is a tedious and labor intensive job, but good cleaning products and tools can help to make it easier. And yes the underbody of the automotive is subjected to a steam cleaning of sorts.
Car Wash Detailing
A car wash detailing carried out by an experienced cleaner is much more then just having the cars washed. It is all about using cleaning in detail and comprises of getting a round of washing and finishing so as to clean and give it a complete rejuvenation.
Car Paint Detailing
Car paint detailing is all about protecting and taking care of the paint surface. In a way, there is cleaning, washing, and setting right and cleaners ensure that there is an overall protection of the paint surface.
Engine Bay Detailing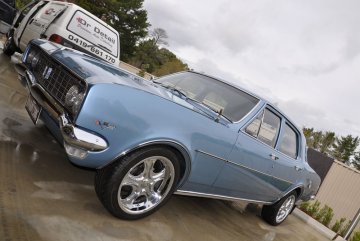 It is good to rejuvenate the engine bay and that is why engine bay detailing is much recommended. Though it is not part of the car detail services, many experts including Dr Detail Premium Auto Detailing services offer this engine bay rejuvenation service. As part of this, the engine bay is thoroughly and meticulously cleaned and this definitely offers loads of benefits.
Engine Bay Cleaning
For any automotive or cars, its most important part of course is the engine. And the engine is what keeps the vehicle going. Rather it is at the core of any vehicle's functioning. That being said, it is advisable to get a round of engine bay cleaning done periodically. This service is especially advisable, when you are planning on selling the vehicle or before a presale.
Engine Steam Cleaning
All cars come with engines. And since that is basis for any vehicle, it is but natural for the engines to get dirty very soon. Therefore, it is good to get a professional cleaner to take care of the engine steam cleaning. This has many benefits and in more ways than one, it does rejuvenate the vehicle, any hard stuck on oil or grime can be easily removed when a round of steam cleaning is employed. Not just that, as part of a presale inspection and cleaning, this is good to get done.